About this website
In the 1950s Julian Slade was probably as well known to London theatre-goers as Andrew Lloyd Webber is today. He was frequently compared to Noel Coward and Ivor Novello for the tunefulness of his music and the wit and charm of the lyrics he wrote with his writing partner Dorothy Reynolds. He was best known as the composer and co-writer of 'Salad Days' and 'Free As Air', both of which had significant runs in London's West End. 'Salad Days' broke all records for a musical at the time, running for nearly six years at the Vaudeville Theatre. 'Free As Air' ran for over a year at the Savoy in 1957/8.
Julian and Dorothy had previously won a huge fan base in Bristol at the Bristol Old Vic with two years of packed out Christmas shows they had written and after 'Free As Air' they went on to write three more London musicals together. At Bristol Julian also wrote incidental music for Shakespeare plays and a complete new score for Sheridan's 'The Duenna'. This too proved very popular when it opened in London shortly before 'Salad Days'.
He went on to write many more musicals, on his own or with other partners. They included adaptations of 'Vanity Fair', 'The Pursuit of Love' and 'Trelawny of the Wells' ('Trelawny'), which was the most successful of the three.
On the Biography page you can learn more about Julian and how some of his shows came about. On the Shows page, as well as looking at details of each show, and the views of the critics of the day, you will be able to listen to extracts of some songs. Items under the Shows include a summary of Julian's work, coverage of London productions of 'Salad Days' and 'Free as Air' between 2010 and 2014, comment, and tributes to some of those Julian worked with. The Julian Slade Award page features the full list the eleven  award winners since 2008. ('Award Watch' below lists the current activity of most of them). The Latest News pages keep you up to date with current news. And, if you would like to know more, do not hesitate to make use of the Contacts page.
When Julian died in 2006 he left behind a generation or more of theatre-goers with very happy musical memories of him. These and his life are detailed more fully on the pages that follow. Click on the links to find out  MORE    
Each year since 2007 an award has been given to the Bristol Old Vic Theatre School student judged to have the most exceptional musical talent. Julian Slade often used to help similarly promising students at the School and, after he died, his brother Adrian  and nephew Rupert, in full oo-peration with the School, helped to establish the new Julian Slade Award in his memory.
THE NEW JULIAN SLADE AWARD WINNER

FLETCHER GERRARD (2022/23)
in his own words…....
I would first like to express my immense gratitude for the honour of being selected as the recipient of the Julian Slade Award; it was such an incredible way to end my first year at Bristol Old Vic and also to begin the rest of my journey! I have  already  very much enjoyed researching the award and learning about its history. It is wonderful that you continue to acknowledge the potential of students at BOVTS. I was able to attend a fantastic week-long Alexander Technique course this summer, thanks to the generous prize. I can't begin to explain just how much the award is already benefitting both my acting and singing. It simply wouldn't have been possible without it. Thank you
'I grew up in the Golden Valley in rural Herefordshire and lived there with my family until I moved to Bristol following my acceptance to the school. Due to its location in the heart of the countryside, local arts opportunities were relatively few and far between. However, I owe a great debt of gratitude to the Courtyard Theatre in Hereford, without whom I wouldn't have had access to theatre at all. I have always enjoyed singing but, besides a few lessons when I was younger, I never took it up as seriously as I would have liked to. In my late teens, I became involved with X-Entricity Theatre, appearing in their productions of Guys & Dolls and West Side Story and, at last, my love for Musical Theatre returned!
My first year at Bristol Old Vic has been a ball. It's been such a great experience so far. Prior to joining the school, I almost felt as though I'd missed the boat when it came to singing. I am so thankful to the Music Department here for reigniting this flame and I have worked as hard as I can to develop it. I would like to express my thanks to the Slade family for this acknowledgement. I am honoured to be the 2022 recipient of the Julian Slade Award. It has filled me with so much encouragement and I am very much looking forward to whatever comes next!'
FOR NEWS OF ALL PREVIOUS AWARD WINNERS                                                                                              and their current and past professional work                                                                                                                       SEE THE 'LATEST NEWS' PAGES
 HOW BOVTS PRINCIPAL FIONA FRANCOMBE

SEES
THE COMING THEATRICAL MONTHS

'The 22-23 academic year has started with an air of positivity and determination. Since starting my tenure I have not known a 'normal' start to the year, and I have to say, I like it very much.  All the returning students seem more than happy to be back, and our new students always bring another dynamic every year. Rehearsals are underway for our two third year plays: Robin and Marian at the Redgrave Theatre and Radium Girls in the Weston Studio at the Bristol Old Vic Theatre.  Our new technical students are preparing for their annual and very popular Haunted House project in the VRS, and preparation for this term's two films is also underway.The School has begun its enhanced partnership with UWE Bristol and there will be many conversations about opportunities for collaborative working over the months ahead.  These must always centre on what is best for BOVTS students, how we can offer them as many opportunities as possible during their training, and we must also seize opportunities for our staff to develop as well.  As in all drama schools, there are significant financial challenges to be faced, and we continue to work with Trustees on developing the School's future strategy.'
BOVTS' NEW HEAD OF MUSIC AND SINGING. JONATHAN GROSBERG; INTRODUCES HIMSELF.
After studying for my masters last year in 'Professional Voice Studies', I fell in love with the school. The sta ff here are fully committed to their students and the students provide enthusiasm and dedication in bucket loads. This is, of course, the dream combination! I feel very fortunate to have stepped into this role and am already enjoying teaching students from a variety of backgrounds; from those who have sung in Musical Theatre productions from a young age, to those who have only sung in the shower or in the car. This variety is part of what makes the students such a joy to teach; they help each other to rise to the same standards. The first year students are primed and ready to sing in a variety of musical styles with me, from Pop music, Classical and Gospel to the whole sweep of Musical Theatre history from the Golden Age musicals to the more contemporary
Born in Nottingham, I have sung and played the piano since I was young. I moved to Canterbury for University at the age of 18 and became a choir leader and singing teacher after graduating. I have been fortunate to have had many wonderful musical experiences including directing a choir at Abbey Road Studios and performing a solo at Proms in the Park, backed by the BBC Orchestra in front of 40,000 people. As much as I get a thrill from performing, for me, teaching is the most fulfilling job and I can't wait to see where the students I teach end up in 3 years time!
___________________________________________________________________               _          
                                                 THE LATEST STAR IN THE SLADE FAMILY
Juiian's  great nephew    ARCHIE HENDERSON (aka JAZZ EMU),                                                                                                A HIT in his one man show  "JAZZ EMU: YOU SHOULDN'T  HAVE"
For some time now Jullian's great-nephew Archie has been following in his great uncle's footsteps with some musical comedy shows of his own making. He has already received excellent reviews at the Edinburgh Festival  and other venue theatres  and he is now including  the West End in  his schedule  – at the Soho Theatre  (see link below from December 9 to December 22), where he has been  performing .his already successful musical character comedy show 'Jazz Emu: You Shouldn't Have'  winning rave support from audiences and critics
★★★★★ FROM THE TIMES 2 REVIEWER  DOMINIC MAXWELL  
https://sohotheatre.com/shows/jazz-emu-you-shouldnt-have/
The show was previously well-received at the Edinburgh Fringe Festival, with a clutch of five and four star reviews, including and 4 star write ups and a five star plaudit from  the Daily Telegraph who called it "A work of genius". Playing a show at the Soho Theatre has long been a dream of Archie's and he hopes if will lead to more shows over the next year. In the meantime, he is beginning work on a musical comedy adaptation of Homer's Odyssey, which he hopes to shoot on film in 2023 and subsequently bring to the stage.!
___________________________________________________________________________________
A trip down memory lane with The Guardian of October 11  2021
 HOW JULIAN'S "SALAD DAYS" BROUGHT MUSICAL MAGIC  

TO THE THEATRE OF THE 1950S 
"Salad Days: the bittersweet musical with an evergreen charm"
He fell for it as a boy on holiday in London – and American author Ethan Mordden is still obsessed by this whimsical show. Why? 'It's a lesson in being openly what you are'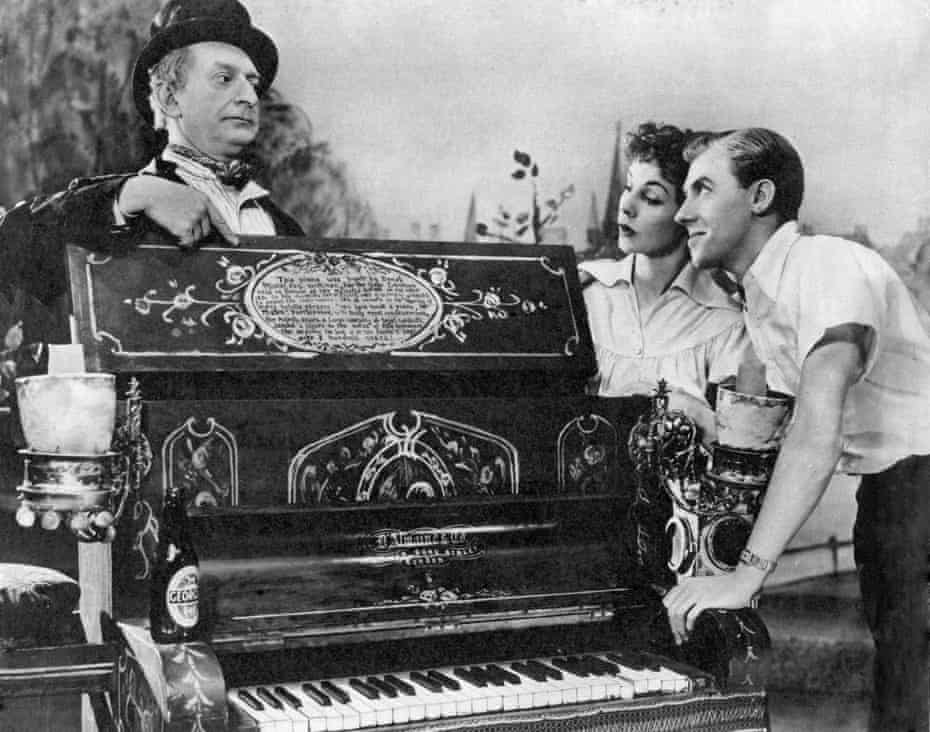 "M
y parents took me to Europe for the Brussels World's Fair in 1958 and on the way home to America we stopped in London. As we were staying in a hotel on the Strand, we kept driving past the Vaudeville theatre, where I was thrilled to see the musical Salad Days was still playing.
Written by Julian Slade and Dorothy Reynolds, Salad Days had been an obsession of mine ever since I heard the cast album, which my Aunt Agnes had brought back on her last London trip. The songs were a little fanciful, but the music was very attractive. I was especially fond of a ballad for the lead couple, Timothy and Jane, who were just leaving university: We Said We Wouldn't Look Back.
A bittersweet undercurrent runs through this number for these two kids, evicted from the playroom into grownup life, worrying what will become of them. He's being pushed into a job among the pompous elite, she into a posh marriage, and neither of them is keen about anything. But suddenly they are swept up in an adventure: a mysterious tramp hires them to look after a magic piano that turns everybody gay.
Or, actually, no. The piano makes everybody dance. But the authorities wanted to confiscate the instrument, as all that dancing in public creates disorder – in other words, freedom. Later on, I drew the analogy between dancing and coming out, and saw how smart Salad Days really was under its folderol. It's a lesson in being openly what you are.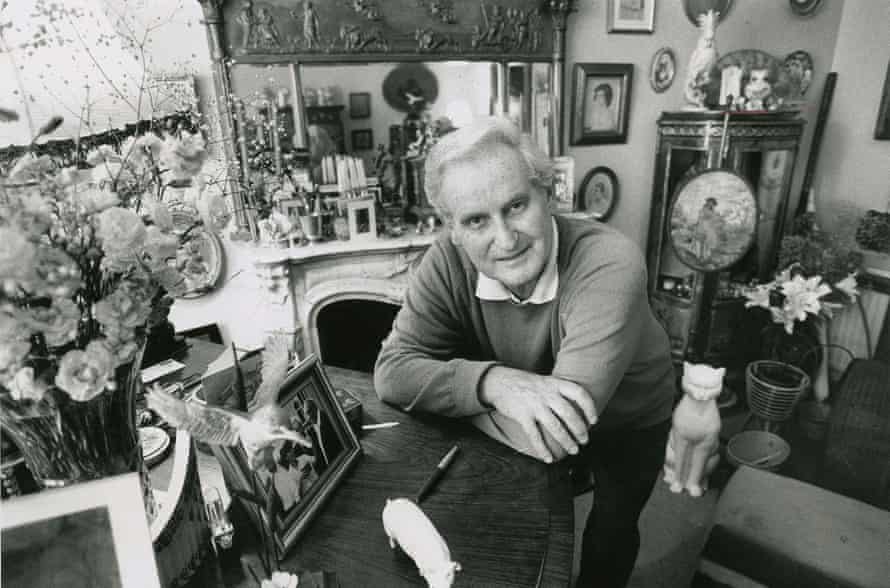 Meanwhile, I got my folks to let me see Salad Days for myself. I vividly recall my father, at the Vaudeville box office, asking for "a seat down front for this young man". There were plenty, as it was a midweek matinee, with nobody else in the house but two rows of women in the middle of the stalls. Later, during the intermission, they actually had tea brought to them, right in their seats.